Monkey's Audio is a convenient solution to compress your audio files and saving disk space, with no quality loss.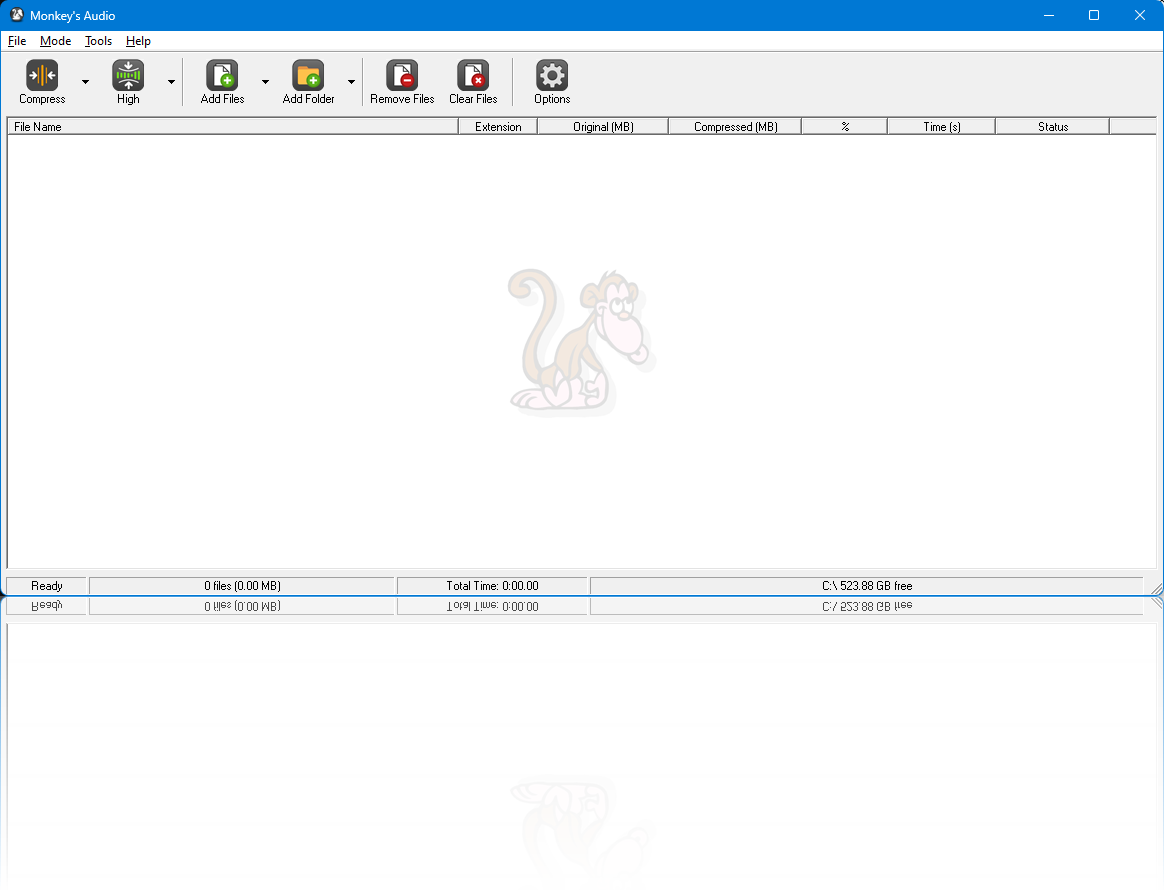 Main features of this audio compressor are:
Compression of your audio files is highly optimized and highly efficient

No quality loss of your tracks

Media Center™, Foobar™, WMP™, Winamp™, and more support — supported by most popular players and rippers

Interface is user-friendly and very easy to use

This is solution is completely free!
Additional features are:
Error detection — this software incorporates redundant CRC's to ensure proper decompression of data (errors never go unnoticed);

Tagging support — the solution uses its own extremely flexible APE Tags so you can easily manage and catalogue your compressed audio collection;

External coder support — you can use Monkey's Audio as a front-end for all of your encoding needs;

Freely available source code, simple SDK and non-restrictive licensing — other developers can easily use Monkey's Audio in their own programs, and there are no restrictive licensing agreements
DO YOU WANT TO KNOW MORE ABOUT MONKEY'S AUDIO? YOU CAN DOWNLOAD IT ON OFFICIAL SITE!
Audio tracks can also be decompressed, so all your audio files can be reversed in their original state, as needed.
This audio compressor can be a good choice if you need to save disk space for your playlists, without fear of losing quality in your audio tracks.
If you are curious, you can find a document that explains lossless compression in detail at this link.